The Future of
Expanded Polystyrene
Poly Molding is the Leading Manufacturer of Expanded Polystyrene
Expanded Polystyrene (commonly known as EPS) has become one of the most sustainable modern methods of construction available. Expanded Polystyrene is strong, lightweight, water and rot resistant as well as comes with excellent insulation properties. Expanded Polystyrene is widely used in construction projects ranging from buildings and stadiums to roadways and commercial landscaping.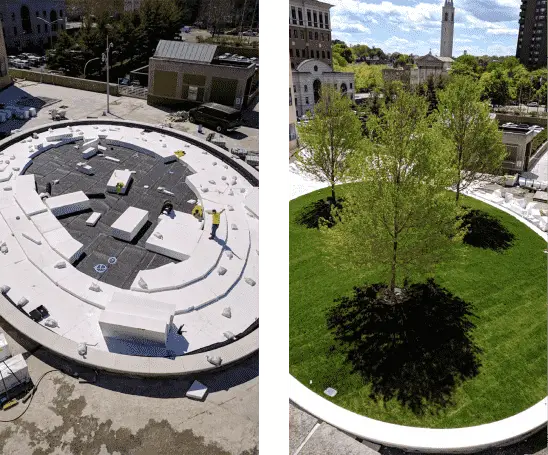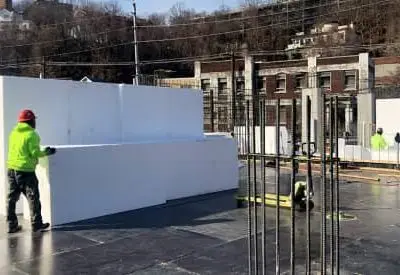 Foundations for Lightweight Structures
Innovative use of EPS geofoam is slowly starting to replace agricultural pile footings, which has traditionally been used, on peat soils.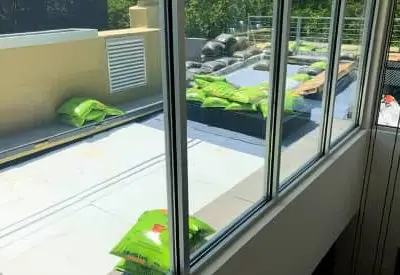 The use of green roofs refers to a fast-growing (no pun intended) trend toward environmentally friendly building processes.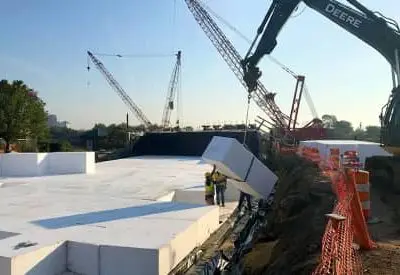 There are numerous advantages to the use of EPS geofoam when constructing approach fills that are needed for bridge abutments.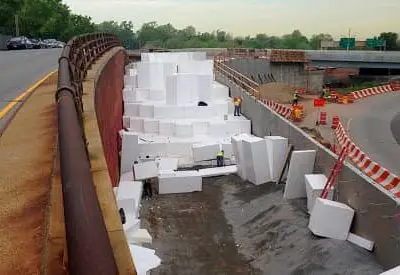 When constructing new roads, they may need to be built over soft or loose soils that are incapable of supporting additional load.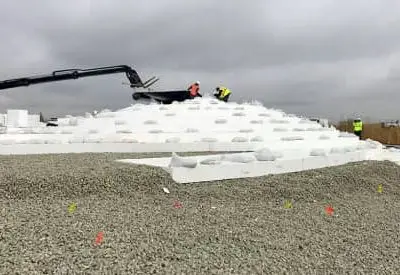 Topography can be created with the use of EPS geofoam, all without the burden of a significant load to underlying services and structures.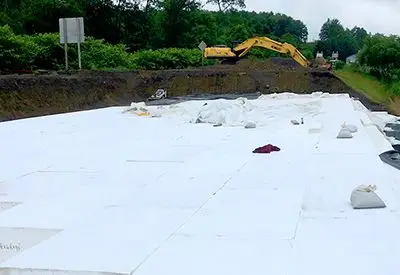 Roadways often have to be widened to reduce congestion. Additional fill is required to widen roadways.
Geofoam is derived from Expanded Polystyrene Fill (EPS), a form of Styrofoam insulation that is rigid and high-performing. This material comprises expanded polystyrene that is lightweight yet quite strong and dependable. As lightweight fill, geofoam serves as a soil substitute in structural applications of varying types.
POLY R.I.T.E is a rigid cellular polystyrene thermal insulation that meets and exceeds the Physical properties requirements of ASTM C 578. It is laminated with polymeric facers that are moisture resistant. It comes standard as a metallic reflective facer but other options include a clear laminate, grid pattern or any combination of the two. POLY R.I.T.E can contribute towards LEED credits, and is recognized as an ENERGY STAR® insulation.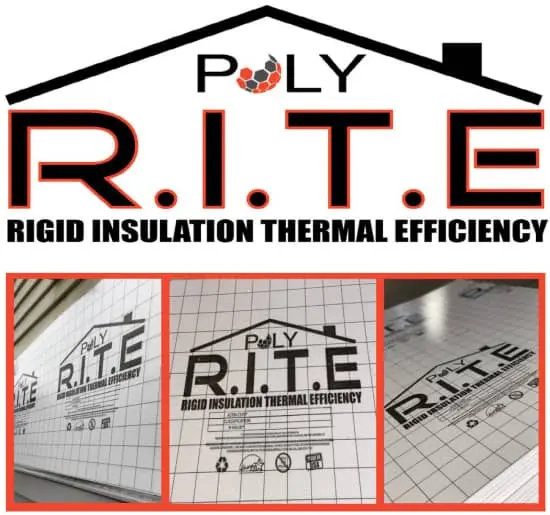 Join our Newsletter Today