Do you have a project that requires formidable insulation boards? HD EPS Board is the solution. Here's why
HD IS AN ACRONYM SHORT FOR HIGH DENSITY
High Density expanded polystyrene, or HD EPS Board for short, is a strong, reliable, and long-lasting insulation material.  These boards are prefect for applications and projects that mandate uber-strong insulation.  HD EPS Boards are available between 25 psi and 60 psi.  Furthermore, HD EPS boards are favored as they are comparably affordable.  This flexible, long-lasting HD EPS Board is easy to make, can be installed without a lengthy investment of time and holds strong in the years ahead.  HD EPS Boards are also favored as their R value is superior to competing products.  This R Value holds steady over time.
Whether you need insulation for a basement, a foundation's perimeter, retaining walls, below grade insulation or interior/exterior walls, HD EPS Board will get the job done right.  In fact, this board is fully waterproofed for superior protection.  The board's material quickly releases any moisture that is absorbed, ensuring rapid drying.  An added benefit is the fact that HD EPS Board is fully recyclable.  These boards can be ground down into granules and reimplemented into foam control products.  It is even possible to thermally process the board into a resin that serves the purpose of manufacturing additional products.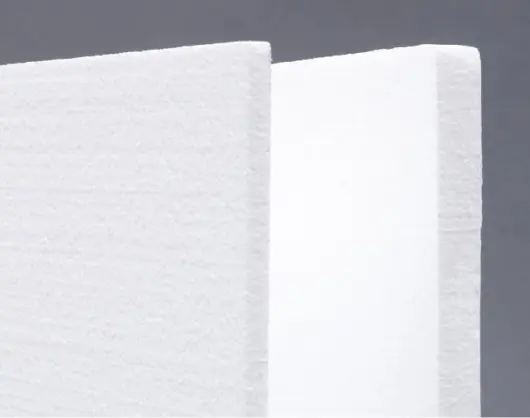 HD EPS Boards are available in all sorts of different sheet thicknesses and sizes.  The board thickness ranges from 2″ to 3/8″ and 1/8″.  Sizes include 4 feet by 8 feet and 2 feet by 8 feet.  The material is backed by a long-term 20-year thermal warranty along with a performance warranty.  EPS has been made for 60+ years ensuring optimal performance for myriad applications.  Rely on this vapor permeable board for your building project and you will find it proves functional and reliable across posterity.
Get in touch with us today