EPS Roofing System / Tapered Insulation
Considering a new roofing system?
If you are planning on building a new commercial facility, residential property or other building, you should give serious consideration to EPS roofing.  EPS roofing has a litany of merits ranging from reduced energy consumption to enhanced building comfort and beyond.  Do not lose sight of the fact that the roof is one of the more expensive and important components of a building.  General builders, contractors and architects agree roofs with expanded polystyrene, or EPS for short, surpass the needs of the typical building.
Ask anyone who has had EPS roofing installed at their property about the experience and you will be inundated with the praise for the material.  EPS roofing systems are light in weight, meaning they can be transported, handled and installed with comparable ease.  The end result is the installation of a reliable material at a surprisingly low cost.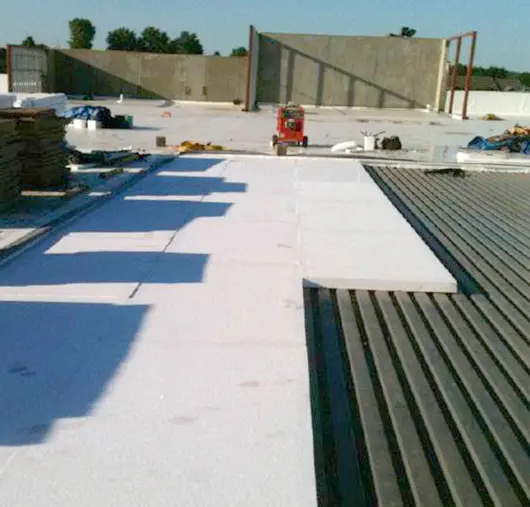 Our EPS insulation can be used in the majority of roofing systems, proving reliable and cost-effective as time progresses.  In fact, our green roofs are widely lauded for elite thermal performance that ultimately exceeds customer expectations.  Meet with our design team, specify exactly what you are looking for in a roof and we will facilitate the planning process so you can focus on other matters.  Our roofing EPS team has the experience necessary to plan the most efficient placement of gutters, scuppers, and drains as possible.  Let us do the work on your behalf and you will rest easy knowing your polystyrene insulation proves functional and energy efficient in the years and decades ahead.
Get in touch with us today