At Poly Molding, we only offer the best products to support every structure, and to provide cost-efficient construction solutions meant for commercial, industrial, and residential purposes. Our comprehensive range of EPS products include Poly RITE, EIFS Stucco Board, EPS Roofing Systems, Flute Filler, HD Board, and Poly-fold.
EPS GEOFOAM is manufactured as 4' x 8 'x 3' and is inherently multi-functional, which makes it effective to use in a wide variety of applications. It offers special advantages for construction on soft ground, slope stabilization, perimeter Insulation and retaining walls due to its lightweight strength and stability.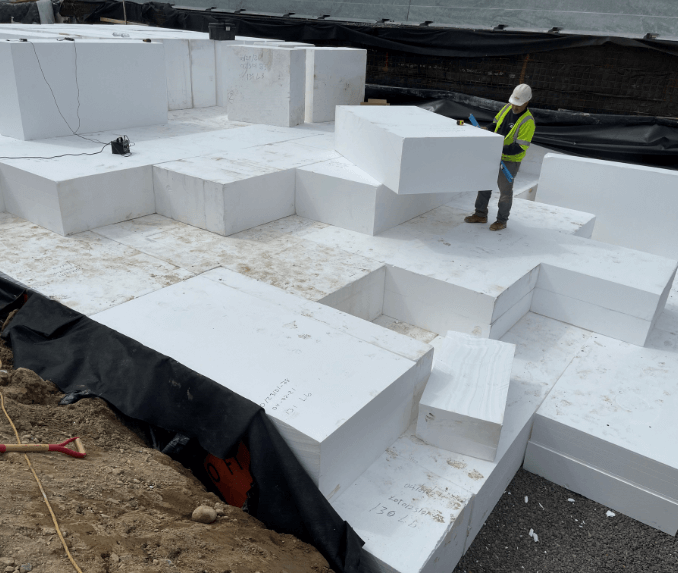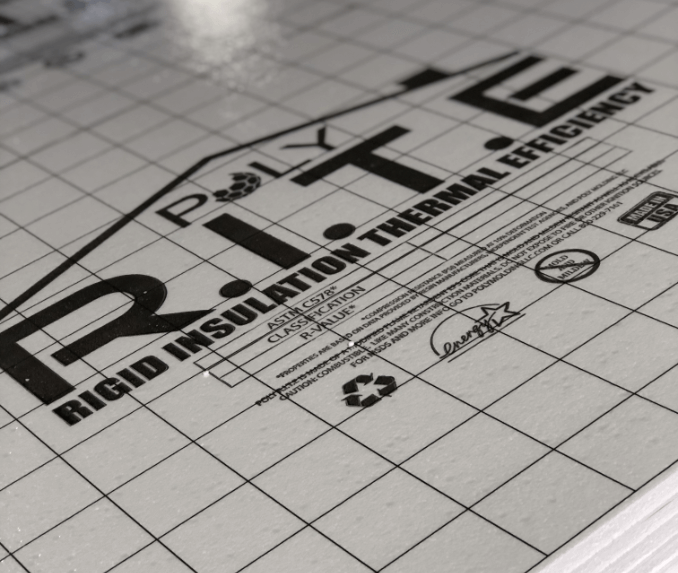 POLY R.I.T.E High Density is an EPS core with polymeric laminated facers to add strength and durability. It is available in 2' x 8' and 4' x 8' sheets. This product offers all the advantages of an XPS with substantial cost savings…ranging from 10–60 psi in compressive strength, it also has several applications including sheathing and perimeter insulation.
POLY R.I.T.E laminated insulation provides excellent R-Values and helps to conserve energy. It also resists moisture, decreasing the risk of mold and mildew. POLY R.I.T.E is available in standard 4' x 8' and 2' x 8' sheets with thicknesses ranging from 3/8″ to 2".
One of the most favored roofing systems these days is EPS. In low-slope roofing systems, expanded polystyrene is a sensible and cost-effective option. The essential positive slope to drain is provided by tapered EPS insulation, while the structural and economic benefits of a level roof deck are maintained.. It provides thermal performance, dimensional stability, and moisture resistance over time.
EPS effectively regulates the transfer of heat throughout the entire building roof.Poly Molding's EPS Roofing Systems is made to order to fit your flat or tapered roofing applications and consists of a closed-cell, lightweight expanded polystyrene (EPS). Tapered roofing works well in both new and replacement projects. This can be accomplished in new construction by including a slope into the building's framework. The heights of the roofing support columns are changed in this example so that the finished roof deck has high and low locations from which the roof drains can be placed.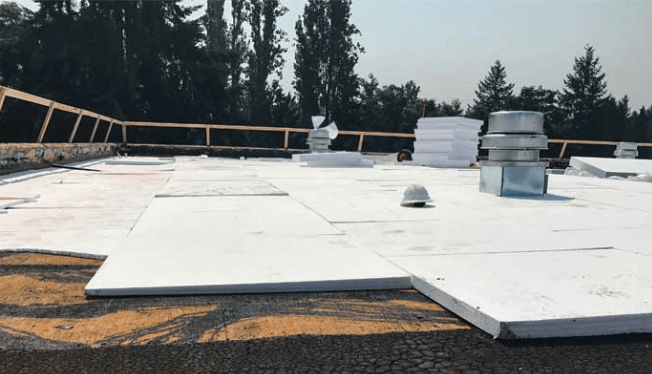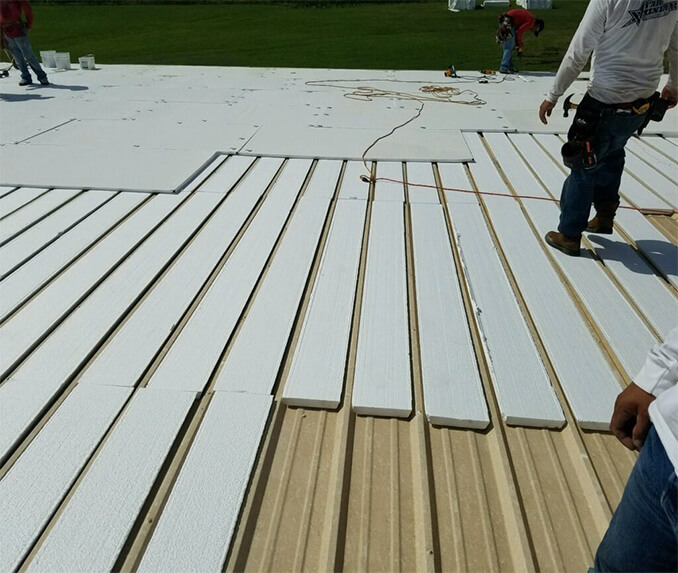 Poly Molding's Flute fill are made to order insulation consisting of a closed-cell, lightweight expanded polystyrene. Our flute fillers at Poly Molding are sure to conceal ribbed spaces perfectly, without any hints of gaps in between.
Flute fill is generally use in bridge construction, metal roof, Q- Deck void fill, etc.This product is available in flat or tapered options to best fit your project. We also offer a lifetime warranty, which is proof to our commitment to always provide reliable products to our clients.
Poly-Fold Fanfold is a high-performance insulation made of a closed-cell, tough, yet lightweight premium polystyrene (EPS) foam core. It has a clear plastic or grid laminate facer on both sides or a clear plastic laminate facer on one side and a reflective foil facer on the other.
It resists air infiltration, provides water protection and is energy efficient. Poly Fold has outstanding stability and compressive strength which makes it ideal for residential and commercial projects and is available in nominal thicknesses of 3/8", 1/2" and 3/4" with the 4' x 50' FF (2 squares). Individual panel sizes within the Poly Fold bundle are 2' x 4'.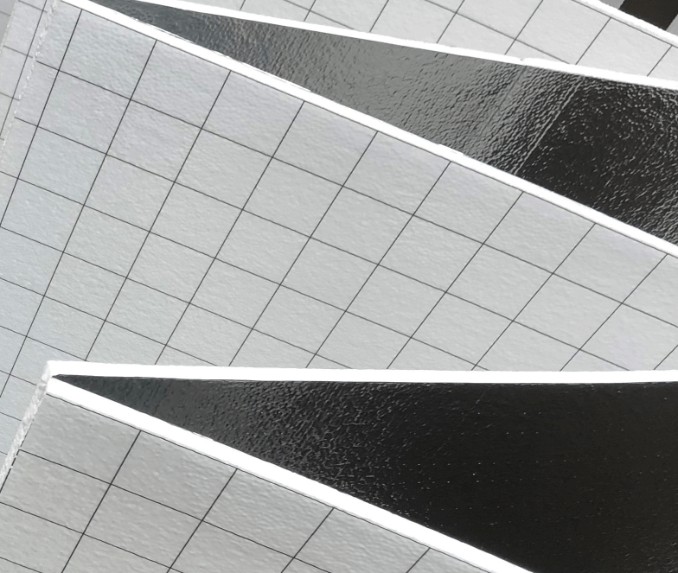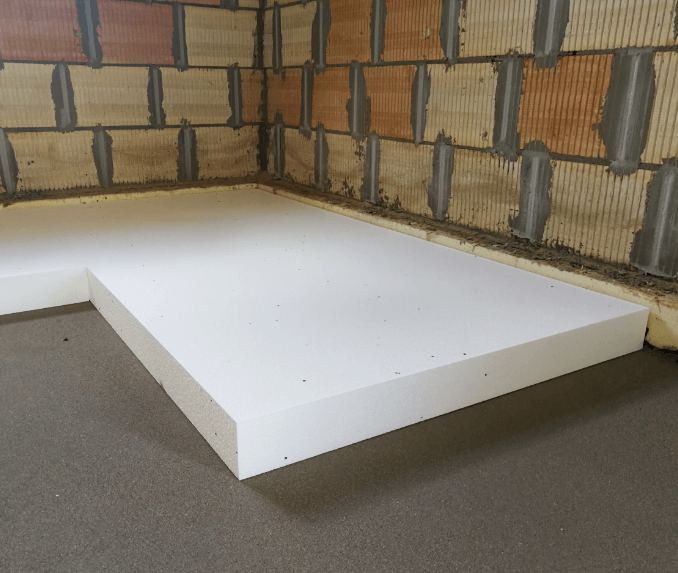 Otherwise known as High Density expanded polystyrene POLY HD Board is a very reliable and strong insulation material with an affordable price tag. POLY HD boards are manufactured into 4'x8' and 2'x8' sheets and as thick as 36".
It is available in ranges of 25 psi to 60 psi which can be used as a blue or pink board substitute for 25, 40 and 60 psi projects. You can count on our EPS board products for a wide array of applications including retaining walls, interior or exterior wall replacements, basement insulation, and building perimeter foundation insulation, etc. Our boards are fully recyclable as well, making them truly environment friendly.
Poly Molding's EPS boards are manufactured from 100% virgin, closed cell, Expanded Polystyrene (EPS). Designed to be installed as part of Exterior Insulation and Finish System (EIFS) or under stucco for commercial and residential applications.
The combination of EPS foam and Stucco coating/s gives great flexibility in shape and color while providing excellent thermal performance by acting as continuous insulation. EPS for EIFS stucco systems is a 2' ft by 4' ft polystyrene board with upwards of a 3 ft' thickness. The board is bundled with specific square footage in mind, ensuring complete customization for your project.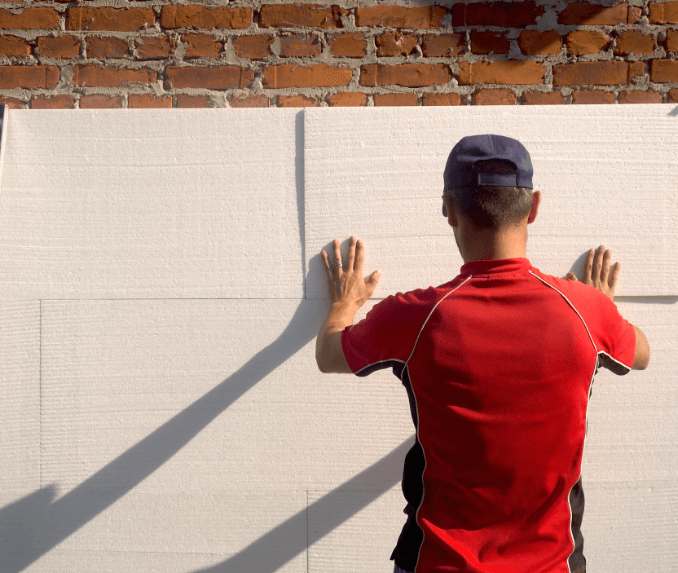 Apart from the products mentioned above, there are yet other EPS Geofoam products in store for our avid customers, and would-be clients. Among them are:
We customize EPS packaging to protect, cushion, and insulate products that need storage for shipment and other purposes.
Do you have suspended ceilings that need better insulation? Our poly-tile product is made for this specific purpose. It is also ideal for installation beneath automatic sprinkler systems.
Get in touch with us today