Every building should be equipped with insulation that holds strong, provides elite performance and proves affordable.  Poly-Fold Fanfold is that insulation.  Comprised of strong closed-cell lightweight EPS, this material's foam core is built with posterity in mind.  Poly-Fold Fanfold is sold with either a reflective foil facer that proves resistant to air filtration and liquid water while boosting energy efficiency or a translucent laminate facer with similar benefits.  Each Poly-Fold Fanfold product is carefully crafted to exceed, or at a bare minimum, meet ASTM C578 requirements.  This means the material adheres to the Standard Specification for Rigid, Cellular Polystyrene Thermal Insulation.
Add Poly-Fold Fanfold to your building and you will find it does not let harmful water in, proves stable as time progresses and features compressive strength that remains consistent throughout the years.  This strength makes the material perfect for buildings of all types, whether commercial, industrial, or residential.  In fact, Poly-Fold Fanfold is even built to prevent infiltration of insects and also prevent mold growth.  The material has a Bug Barrier additive embedded within to send the termites, ants, and other critters scurrying away.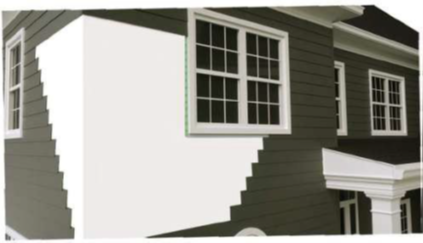 Poly Fold Fanfold is a high-performance, rigid insulation consisting of a closed-cell, strong, but lightweight premium quality expanded polystyrene (EPS) foam core. 
It is available with either a clear plastic facer on both sides, or with a combination of one side laminate facer and the other side reflective foil facer. These provide air infiltration resistance, liquid water protection, and improves energy efficiency.
All Poly Fold Fanfold products meet or surpass the requirements of ASTM C578, Standard Specification for Rigid, Cellular Polystyrene Thermal Insulation.
Poly Fold is available in nominal thicknesses of 3/8", 1/2" and 3/4" with the 4' x 50' FF (2 squares). Individual panel sizes within the Poly Fold bundle are 2' x 4'.
Get in touch with us today