Geofoam has been the industry standard for most constructional use since its inception in the 1960s. Geofoam is 1% the weight of soil with high compressive strength. This makes it a good alternative for soil. Geofoam is widely accepted as it is a proven and cost efficient construction material.
It is used for evaluated slope applications, structural fill material and road construction. Geofoam is also light-weight and it reduces the load imposed on the underlying structures. It can withstand harsh weather conditions as it is water absorbent and shock-proof.
Understanding EPS Geofoam for the Industrial Industry
The health of the infrastructural construction is rapidly becoming a major concern for authorities worldwide. The age of existing infrastructure combines with the major concerns of environmental healthcare rendering plans insufficient. To that end, the maintenance of road and railways are gaining great prominence.
Geofoam has been used by engineers for many years now as a construction material for highway roads. Geofoam has made a name for itself as a cost-efficient alternative for applications such as embankment stability and foundation settlement.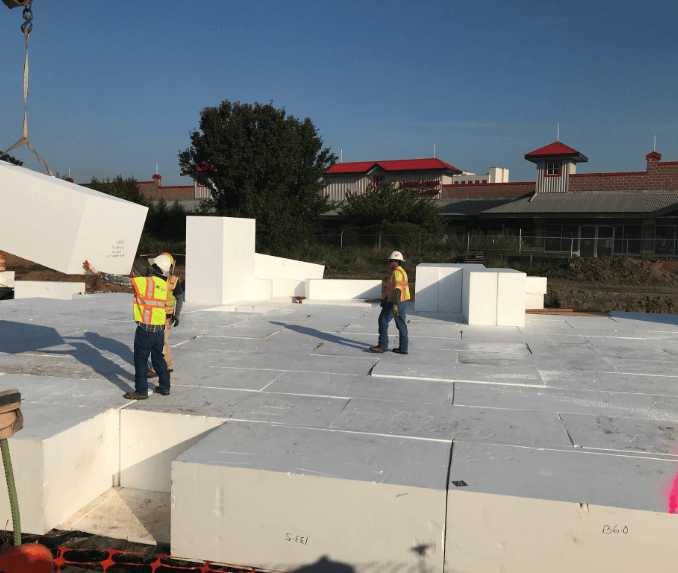 Benefits of Industrial Geofoam Products
Globally, Geofoam have been used as a material for highway since the 1960s. It is a popular alternative to sand fill material such as concrete, pumice and wood chips. Contractors and civil engineers have benefitted greatly from using Geofoam:
Using Geofoam rather than normal construction materials can save on labor costs, time, and effort. Since Geofoam is lightweight, it is easy to handle, and they would not need any heavy machinery.
With Geofoam, engineers will get a head start on their projects because it is recycled and free from chlorofluorocarbons as any other carbons which can be harmful to the environment.
Geofoam is able to make road construction projects faster easier and more cost effective. This material Shawnee on sites where the soil is soft and loose. Geofoam is extremely impact resistance and that makes it perfect for road construction.
Industrial Geofoam Applications
Geofoam is a material with multi-functional properties and that is why is has many applications. Because of its unique properties, it is the material that engineers used to foundations and buildings:
Geofoam is a major support material for the many aspects of road construction. When new roads are being made, the soil are often loose and soft.
Geofoam is commonly used in the construction of levee. Because of its nature to absorb water, engineers use d geofoam to reinforce levees and protect those structures from impeding around them.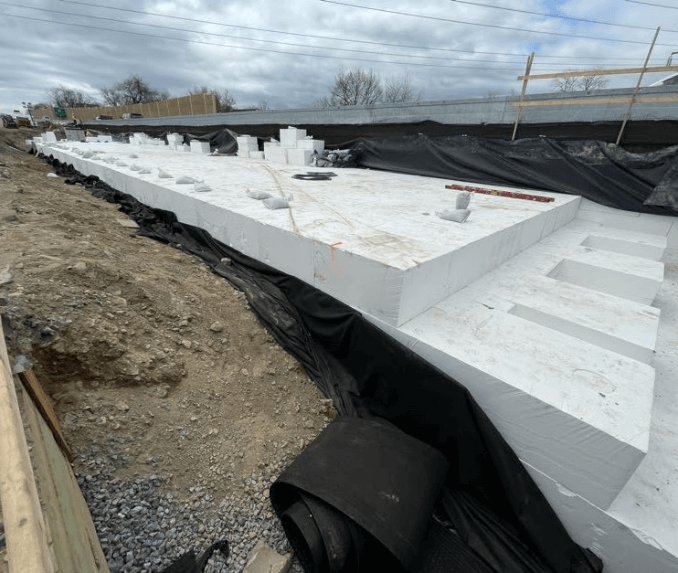 At Poly Molding, our geofoam is environmental-friendly. We pride ourselves to be the sole manufacturer and distributor of geofoam in New Jersey.
We specialize in in geofoam construction for the private and public sectors. Put your trust in us and you will find that our products are suitable for all of your geofoam needs.
Get in touch with us today